SPRING THAW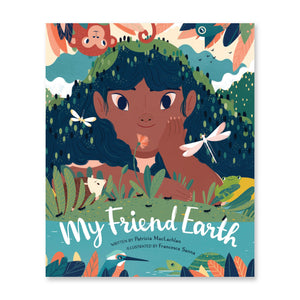 From laptops to smartphones, social media to the news, my days are consumed by various forms of technology. I'm desperately in need of a break and am currently thinking of ways to spend time off the grid. I feel the urge to go out and be one with nature, even if that means sitting on the stoop outside of my apartment building, though this won't keep the hustle and bustle of city life away.  
Fortunately, Spring is here, a season that brings longer days and shorter nights as well as ideas of rebirth, rejuvenation, renewal, resurrection, and regrowth. As a child, one of my favorite outdoor activities was going with my family to the local arboretum. During the spring the arboretum is bursting with life that including a plethora of foliage in full bloom inviting all types of wildlife to return. My mom, an agriculturalist and avid gardener would point to the different trees identifying them by their scientific names as well as their native homes captivating my young mind. 
As an adult, my passion for and desire to be in nature has been reignited by my new surroundings. Luckily, I am in walking distance to several local parks as well as other forms of greenery where I can observe nature at its finest in a season of transition. Warmer days are just around the corner making it the perfect time to grab a friend and explore and I've found that a great way to do this is by using a guidebook or manual on nature. 
From identifying leaves to logging a variety of rocks and minerals, SHOP Cooper Hewitt has a wide range of books to help get you and your family outdoors. These three books are exactly what you need to spend time outside: 
The Small Adventures Journal by Keiko Brodeur is a wonderful guide that allows the reader to explore the outdoors with ease. The fully illustrated guide includes visual reference pages, checklists as well as tons of drawing and writing prompts to document discoveries made as close as your doorstep. 
Fiona Danks and Jo Schofield's The Wild Year Book is a great way for you, your family and friends to unplug and enjoy all that mother nature has to offer. This book is full of games, crafts, and adventures that will encourage everyone to get outdoors and explore all that nature has to offer. 
In My Friend Earth, written by Patricia Maclachlan and illustrated by Franscesca Sanna, the reader is taken on a journey through the seasons as our world transforms, cultivating new life along the way. Its enticing die-cut pages encourage exploration as its poetic text celebrates everything Earth does for us, all the while reminding us to be a good friend in return. 
Whether indoor or outdoor, Mother Nature has shown us all that change, while inevitable, can be both beautiful and transformative, and that through exploration and a little imagination we can learn to enjoy.
Posted by Valerie
SHOP BLOG is written by the sales associates of SHOP Cooper Hewitt, bringing their singular design expertise into the digital realm.