TYPEWRITING HISTORY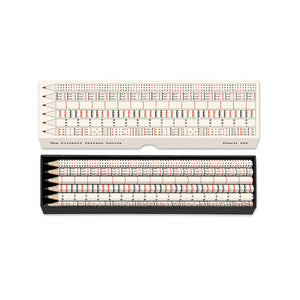 Before Apple there was Olivetti.

Driven by ambitious experiments in the modernization of the office space around the world, Italian industrial company Olivetti created hundreds of icons of post-war Italian design. Starting in 1908, designers of Olivetti reimagined the work environment by creating various office objects such as ergonomic furniture and typewriters, fax machines, and computers—all with distinctly Italian chic.

Richard Sapper, Mario Bellini, Marco Zanuso, Ettore Sottsass, Michele De Lucchi, and many other accomplished architects took their first steps in industrial design at Olivetti's headquarters in the picturesque Italian town of Ivrea. By the 1960s Olivetti became a global phenomenon with a network of stores all around Europe and the US. Yet the company was largely forgotten by the turn of the century and officially closed its doors in 2006. How did it come to such an abrupt end? American biographer Meryle Secrest wrote a spectacular book with a tantalizing title that speaks for itself: Mysterious Affair at Olivetti: IBM, the CIA, and the Cold War Conspiracy to Shut Down Production of the World's First Desktop Computer.  Without spoiling too much, the story impressively captures an array of circumstantial evidence encompassing the shady fabric of business, politics, and espionage that ensnared post-war Italy. A must-read for any mid-century design lovers, or for those of us who love a little intrigue.

Today, the Olivetti aesthetic is still cherished by those familiar with its stylish portable typewriters, and luckily for design geeks like myself, contemporary designers continue to find inspiration in the company's legacy. Design collective Made by Memo has preserved the aesthetic of the analog typing machine through playful patterns that adorn their Olivetti Pattern series of stationery, including a notebook with 12 different page patterns created on an Olivetti Lettera 32 typewriter. This all-purpose journal can be paired with a matching set of 12 pencils. Several of Olivetti's iconic typewriters and advertising lithographs created by American graphic designer Milton Glaser are part of Cooper Hewitt's permanent collection.
Posted by Aleks
SHOP BLOG is written by the sales associates of SHOP Cooper Hewitt, bringing their singular design expertise into the digital realm.